"tasting"
The cherry on top for your holiday is a tasting in our unique (sparkling) wine cellar from the year 1954. Experience an outstanding selection of wine-lovers' treasures, including carefully selected wines from special vineyards of our partner-in-wine Hannes Sabathi. Hold the glass against the light, check the color and take a sip. Our sommeliers are looking forward to pass on wine knowledge and impress you at our wine tastings, which take place nearly daily and are included for guests of our hotel.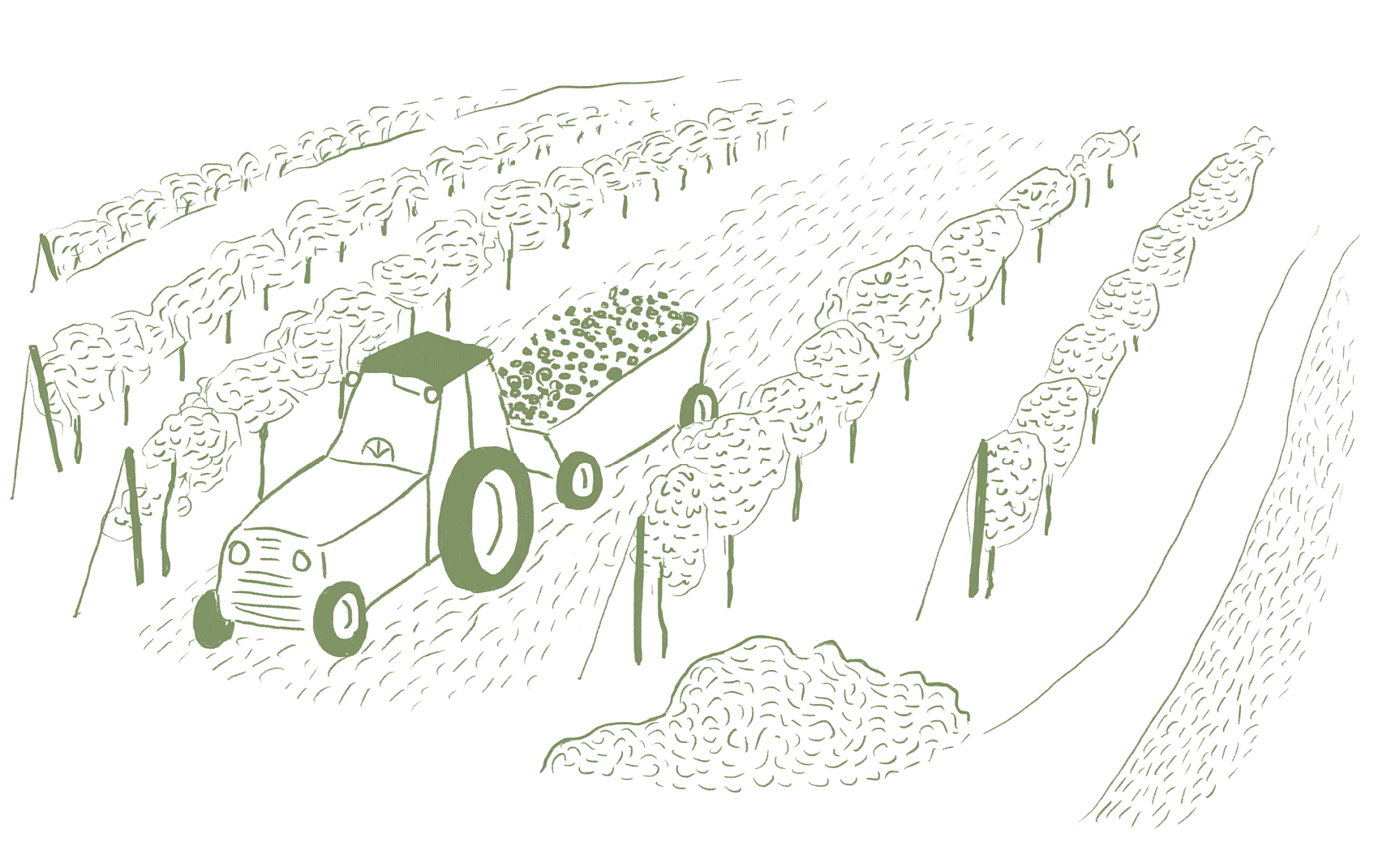 Hannes Sabathi
The wine from Hannes Sabathi stands for a new generation of winemakers - young, dynamic, close to nature and demanding. Four elements are responsible for the paradise at the southern Styrian Kranachberg: Nature, Human, Location and Wine. Having won many national and international awards, he is one of the best Austrian winemakers and we are proud to have him as our partner who takes care of our vineyards.
The winery is a member of the association of STK winegrowers - "Styrian terroir and classic wine estates". An association that not only guarantees mutual exchange, but above all for the development of Styrian viticulture. TIP: You can take all of our wines with you at farm gate prices! NEW: Landgut am Pößnitzberg wines - only available from us in the hotel!
Wine cellar
Our cellar at Gut Pössnitzberg was built more than 40 years ago for the production of sparkling wine. Today it houses an extraordinary wine factory, where the most distinctive wines find its place to be tasted and enjoyed by you.
The wine cellar in the Kreuzwirt offers everything your heart could long for. Selected locations, as well as the best not only from our wine-partner Hannes Sabathi, but also from the many excellent wine-makers of our region who every year fill bottles for you.
Our hotel guests may enjoy a wine tasting for free once, which is offered every day at 17 o'clock and takes approximately an hour. Also external guests may join the wine tasting for €12 per person - please sign up in advance via e-mail to gut@poessnitzberg.at or call +43 3454 205.